UpGuard helps businesses manage cybersecurity risk. UpGuard's integrated risk platform combines third-party security ratings, security assessment questionnaires, and threat intelligence capabilities to give businesses a full and comprehensive view of their risk surface.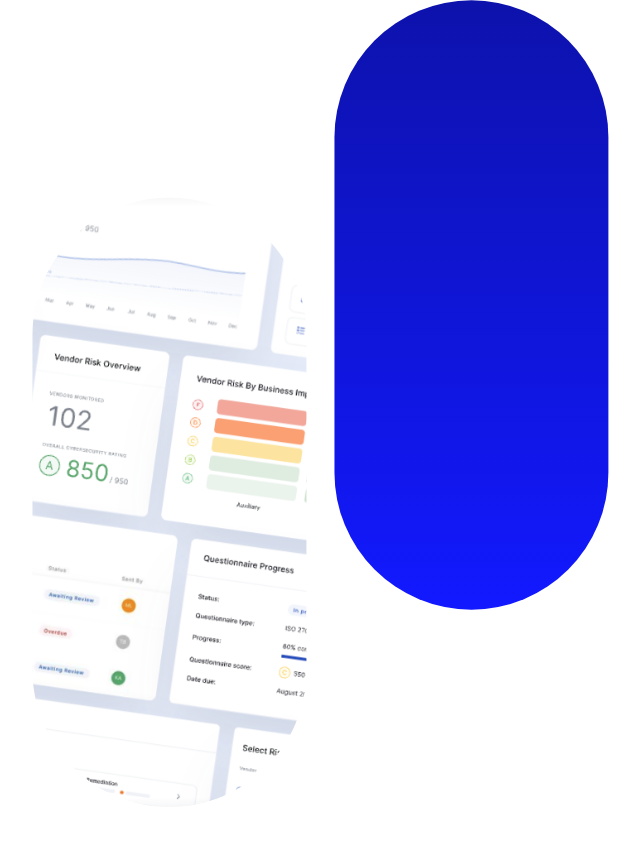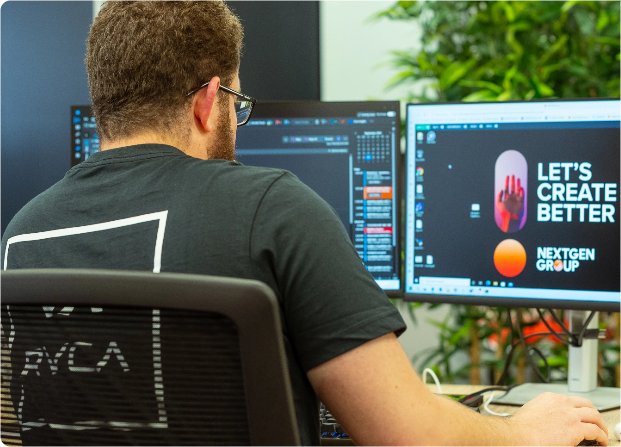 About
Businesses depend on trust, but breaches and outages erode that trust. UpGuard is the world's first cyber resilience platform, designed to proactively assess and manage the business risks posed by technology. UpGuard gathers information across every digital surface both within a business' infrastructure and across their third party suppliers for the only complete cyber risk solution.
Why UpGuard and NEXTGEN?
With a highly specialised team - including Australian ex-military cyber security professionals - the NEXTGEN Cyber team alongside UpGuard helps you navigate the evolving and complex IT security landscape.
Together, NEXTGEN Cyber and UpGuard help partners grow their business by enabling them to provide end-customers with a range of security solutions and better-together plays, including:
Attack Surface Vulnerability

Threat Management

Firewall Optimisation

Change Management

End-to-end Network Assurance

Integrated Security Management

Network Security and Visibility

Advanced Threat Detection and Ransomware Containment

Zero Trust Network Access (ZTNA)

Incident Response
Solutions/Products:
UpGuard CyberRisk monitors billions of digital assets for the risk factors known to cause breaches. By combining security ratings and automated assessment questionnaires, CyberRisk provides a complete solution for managing your own digital footprint and your third-party vendors.
Capabilities:
Security Ratings

Automated Questionnaire Assessments

Ad hoc Reports

Cloud leak detection

Continuous Risk Monitoring
UpGuard Core
Complete your security and compliance program with UpGuard Core monitoring the infrastructure at the heart of your business. UpGuard Core discovers configuration drift, monitors change, and tests for compliance with both customer policies and third-party standards.
Capabilities:
Change Auditing

Configuration Differencing

Security Benchmarks

Cloud Security Monitoring

Custom Policies.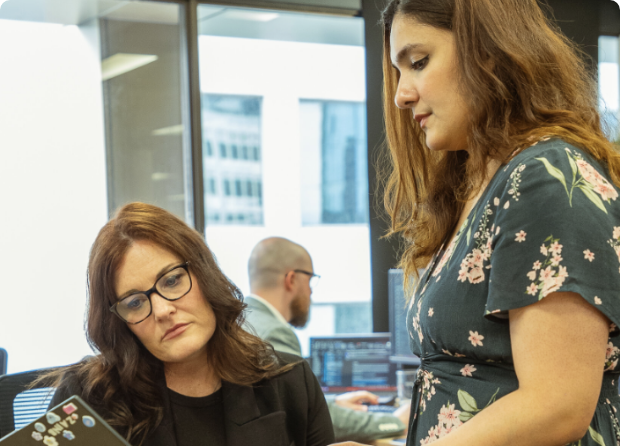 Become A Partner With

UpGuard Today